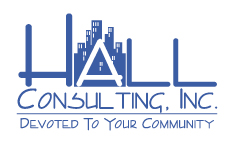 Hall Consulting, Inc. is located in Northeast Georgia within a half days drive to all of Georgia and South Carolina and portions of Alabama, Florida, North Carolina and Tennessee. We provide urban planning services to cities, counties, and public utilities. Our goal is to provide high quality consulting services and develop long term business relationships with our clients.

Devoted to Your Community
We are committed to providing high quality, personal consulting services to local and county governments and utilities. Hall Consulting, Inc. is a single owner/operated company. This gives us flexibility and efficiency which can be difficult to find in larger companies. With our low overhead and devotion to individual clients, we can offer high quality work in less time and with less cost.
At Hall Consulting, Inc., we truly are
Devoted To Your Community.

Marilyn Hall, AICP
Marilyn Hall, AICP is the president and principle consultant for Hall Consulting, Inc. She has nine years of urban planning experience and Hall Consulting, Inc. qualifies for Woman Owned Business status. Please contact us for references, resume, and qualifications packet.
Certified DBE
Hall Consulting, Inc. is a certified Disadvantaged Business Enterprise as defined by the Georgia Department of Transportation.